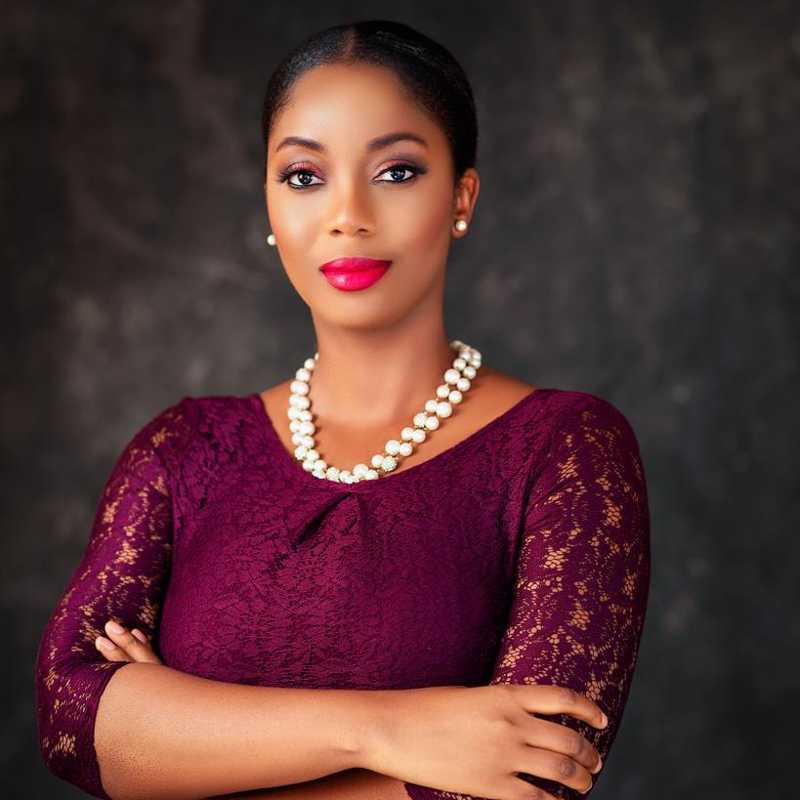 Chinenye is a nation builder, and her true passion is to empower people and fight against extreme poverty and Injustice. In line with her purpose, She has set up a brand and businesses that create wealth and lift people out of poverty, especially the youth.
She is the Founder and Managing Partner of The Firma Advisory – a boutique law and Consulting Firm in Nigeria with clients in Africa, Middle-east, Europe and America. Some of the firm's core practice areas include; Energy Law, Information Technology, Intellectual Property etc.
She is an International Speaker & Instructor who has convened, hosted and moderated several stakeholder engagements, conferences and webinars with Government Agencies, Policymakers, World Renowned Experts, International Development and Donor Agencies, International Economists, World class Entertainers, Technology and Creative Industries.
Chinenye sits on the board of Hotspot Network Limited – a connectivity company with unrivalled experience in providing cutting edge wireless and cabling network engineering solutions to clients across Africa. She is also on the advisory committee for the 5-million-dollar Nigeria Youth Futures Fund from Ford foundation and MacArthur Foundation.
INTERESTS
Chinenye is a Harvard trained Policy Implementation Expert and Convener of Africa Policy Conversations Initiative (AFPC) which is a Pan – African group of intellectual professionals with a goal to revolutionize policies that will serve not only Nigerian citizens but also Africans within the continent and in diaspora. AFPC works with International Organisations like the World Bank and has partnered with Nigerian Sovereign Investment Authority (NSIA) on programs.
She is the Thematic Lead for Innovation and Intellectual Property for the National Assembly Business Environment Roundtable (NASSBER), a collaboration between the Legislative and Executive arms of Government in Nigeria under Nigerian Economic Summit Group (NESG).
She is currently partnering with Access Partnership, the world's leading public policy firm, to work on Tech Policy for Countries across the world.
She is the Head of the Fundraising Committee for Nigeria Bar Association Women's Forum and the co-convener of the Lawyers for Creative Initiative – an initiative set up to devise efficient means of offering services to people in the Creative Industry.
She was the Co- convener & Host of Music Week Nigeria (alongside Audu Maikori and Ubi Franklin) – a uniquely configured full fledged music business conference focused on facilitating the growth, development and viability of the Nigerian Music Industry. In attendance were the likes of Korede Bello, Yemi Alade, Obi Asika, Sam Onyemelukwe (Trace TV), Kcee, Bank of Industry, The Grammys and so on.
ACHIEVEMENTS
Chinenye is a recipient of several awards including a 'Social Impact Award' from the Vice President of Nigeria, Prof. Yemi Osinbajo, for her efforts in improving Access to Justice and pro-bono legal aid in Nigeria.
She is a Nominee for Outstanding CEO, Abuja Chamber of Commerce and Industry Nigeria.
She is a recipient o f the ESQ 40 under 40 Nigerian Rising Star Award.
She was recognized by the UK Ministry of Justice as a Legal trailblazer.
She has been recognized as a Mentor by the Young Lawyers' Forum, Nigerian Bar Association (Abuja Branch).
She successfully raised millions of Naira for the NBA Women Forum International Women's Day Program.
She has collaborated on projects with The World Bank, European Centre for Electoral Support (ECES), African Export-Import Bank (Afrexim Bank), Nigerian Sovereign Investment Authority (NSIA), NITDA, Development Bank of Nigeria amongst others.
Chinenye has been recognized for supporting Tech Hubs like Seedbuilders and Civic Innovation Lab.
She has also been recognized as an Innovative Female Founder by the Nigerian Digital Economy Summit.
EDUCATION
Harvard Kennedy School
Implementing Public Policy Executive program
Nigerian Law School, Lagos Barrister at Law (B.L)
University of Essex U.K LLB in Law with Honours
Diploma in French A2
MEMBERSHIPS
GlobalYouthMentor,UniversityofMichiganUSA.
Member of the Chartered Institute of Arbitrators UK.
Member of the Nigerian Economic Summit Group – Working Group on Innovation and Intellectual Property.
Head, Fundraising Committee for the Nigerian Bar Association Women's Forum (NBAWF).
Member, African Women Entrepreneurship Cooperative Cohort 4
Board Member, D & D Media.
Board Member, TAP Initiative.